---
A historic experience
What would our lives look like without a car, smartphone, computer, television or microwave? You will find an answer to that question in the open air museum Het Hoogeland. Visitors will experience the atmosphere of the past, in groups or individually.
What would our lives look like without cars, smart phones, computers, televisions and microwave ovens? The Het Hoogeland open-air museum provides an answer to this question. Visitors can dive into the atmosphere of the olden days, whether in a group or individually.
This is a fascinating and affordable destination for a day excursion with friends, a company event or family celebration. Het Hoogeland has wonderful packages for groups from 15 people. The admission fee and – optionally – coffee and Groningen cake or an extensive lunch in the charming museum restaurant are included.
Opening times
Elke maandag

gesloten

Elke dinsdag

10.00 - 17.00 uur

Elke woensdag

10.00 - 17.00 uur

Elke donderdag

10.00 - 17.00 uur

Elke vrijdag

10.00 - 17.00 uur

Elke zaterdag

10.00 - 17.00 uur

Elke zondag

13.00 - 17.00 uur

Note: opening times may be different during public holidays
The museum is closed on December 25, 26 and 31 and January 1.
Adjusted opening times in summer: On Sundays and public holidays the opening times are from 1 pm to 5 pm.
Prices
Adults

€8.00

MJK (Museumjaarkaart)

Free

CJP (Cultureel Jongeren Paspoort)

€4.00

Groups

€6.00 Groups from 15 people.

Children

from €0.00 to €3.50 Children 0 - 5 years free Children 6 to 17 years € 3.50
Reviews
Read the experiences of other visitors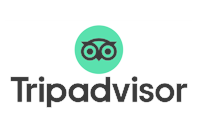 View the reviews of previous guests at this location.
View all reviews on tripadvisor