---
Outings location Plaza Posta | Restaurant De Postwagen
Plaza Posta is thé activity-center in the North of the Netherlands. Play activities such as Glow in the Dark Minigolf or a game of Lasergame. Show how good you are at Bowling and dare a game on the Curling alley. There is plenty to do here for all ages!
There is plenty of choice for groups from 2 to as many as 1.500 people. Families, friends and companies can go to Plaza Posta: the new entertainment center behind De Postwagen. Stay for a drink and enjoy shared dining, a buffet or lunch in restaurant De Postwagen. 
Besides the special accommodation and the wide range of activities, De Postwagen also has excellent parking facilities. Plaza Posta is located behind De Postwagen in Tolbert, Groningen, adjacent to the A7 motorway and only a few kilometers from both Friesland and Drenthe.
Attributes
Disabled facilities
Explanation of accessibility:
Transport
Notes accessibility OV:

Notes parking:

Own car park:

Yes
Reviews
Read the experiences of other visitors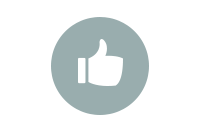 View the reviews by previous visitors to this location.
View all reviews