---
Bed en breakfast Studio Raif
Come and spend the night in Bed and Breakfast Studio Raif and stay in a municipal monument from 1871. The room is fully equipped and has a private bathroom. You can also enjoy the spacious and sunny garden with terrace.
Locatie
Bed en Breakfast Studio Raif
Oosterdiep 188
9641 JG Veendam
Plan your route

The Bed and Breakfast is located in an old building from 1871 in Veendam. Veendam is only 30 minutes from the city of Groningen and is fully e…
The Bed and Breakfast is located in an old building from 1871 in Veendam. Veendam is only 30 minutes from the city of Groningen and is fully equipped, including a direct train connection with Groningen. The bed and breakfast room is located on the first floor and can be reached via a stately staircase. The accommodation is fully equipped, such as games, books, a fridge with delicious drinks, plates, cutlery and a television with a chromecast. In addition, the room has its own private bathroom. Equipped with a wonderful rain shower, double sink and spacious drawers filled with everything you need for a wonderful moment for yourself. You just need to pack your toothbrush for your bed and breakfast stay! In addition, you can also use the outdoor area with a large terrace and a roof with a lovely fireplace underneath that you can light for a cozy and atmospheric evening! If you want breakfast in bed during your stay, that is also possible! About Veendam Veendam is the Park City of the province of Groningen, with lots of greenery, beautiful water features and fun activities, there is something for everyone to experience. What can you do in Veendam? – Visit the Veenkoloniaal museum; – Play pitch & put at Golfclub de Compagnie; – Walk or cycle through the large and green Borgerswold, or visit the climbing forest, the water ski course or the various eateries; – In addition, there are also various walking routes through the area of ​​Veendam; – You can also use two mountain bikes to discover the challenging mountain bike route of Veendam; - Bad weather? Go for a swim at Tropica Swimming Pool; – Feel like shopping? Veendam offers various shops in the center or in the small but covered Autorama. – Prefer to shop completely covered? Hoogezand is only 15 minutes away by car and has a large indoor shopping center De Hooge Meeren. – But Groningen is also located just 30 minutes away and offers a wide range of shops and entertainment venues; – Ready for a bit of culture? Veendam also has that, namely culture and conference center vanBeresteyn including theater and library.
But there are also many fun activities to do near Veendam. Below our tips for a day of fun! – The old fortified town of Bourtange is just over half an hour's drive away. A town with a special history that you can walk through, drink coffee or visit museums. – In addition, a visit to the village of Zuidlaren, a 20-minute drive away, is really worthwhile. A green and pleasant village where lively markets are regularly organized. Here you can enjoy a nice terrace or sail on the Zuidlaardermeer. – Would you rather go into town? Then you should not miss Groningen. Pay a visit to the Forum, enjoy one of the terraces on the market or take a nice walk along all the courtyards of Groningen. Shopping tip: The Oosterstraat in Groningen has very nice and unique shops. Really worth a visit! – Prefer nature? Then take a nice walk in Balloërveld. You can really relax on this large and quiet heath (tip: the heath is in bloom in August!). Don't forget to visit the sheepfold! – Discover the province of Groningen even more by visiting the Fraeylemaborg in Slochterren, the hanging kitchens in Appingedam, visiting the most beautiful village in the Netherlands Winsum or spotting in the 'Kiekkaste' in Nieuwe Stratenzijl.
So do you fancy a nice overnight stay near the city of Groningen in a spacious room with private bathroom? Book your overnight stay now and hopefully we can welcome you soon in the Bed and breakfast!
Prices
Per day from:

€75.00

Per day per person from:

€75.00

Single room with private bathroom from:

€70.00
Payment options:

Cash, Online
Attributes
Location
In the centre

Yes

In/near urban area

Yes

Beautiful location

Yes

In/near museum district

Yes

Countryside location

Yes

Unusual building

Yes

Near through-route

Yes

Distance from centre of village/town:

1 km

Accessible by public transport

Yes

Distance to train station:

1 km

Distance from motorway:

7 km

Distance from public swimming pool:

3 km

Distance from public transport:

1 km
Accommodation
Type of building:

Historic building

Type of accommodation:

Bed and Breakfast

Situation:

Detached

Character/furnishing of accommodation:

Trendy
Transport
Notes parking:

Accessible to wheelchair users:

No

Accessible by bike:

Yes

Accessible by car:

Yes

Own car park:

Yes

Accessible by public transport:

Yes
Overnight accommodation
Blankets

Yes

Double beds:

1

Double rooms:

1
TV, audio, video & Internet
Television in accommodation

Yes

Internet connection:

WiFi
Pets
Capacity
Maximum group size:

2

Number of beds:

1

Number of rooms:

1
Reviews
Read the experiences of other visitors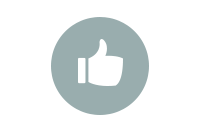 View the reviews by previous visitors to this location.
View all reviews
Ook leuk om te doen