---
Farm Cottage 'De Olde Stoeve'
Locatie
Groepsaccommodatie De Olde Stoeve
Hoofdweg Oost 6
9944 BX Nieuwolda
Plan your route

Peacefully located in the beautiful province of Groningen we find this beautiful, stately, but most of all cosy farm cottage. The perfect group accommodation for holidays and family reunions! Enjoy the Dutch countryside in one of the few well-preserved and spacious outskirts where nature still blooms freely and peace and quiet can be found in abundance. Explore the beautiful surroundings and move traffic-jam free from place to place to visit the many attractions nearby!  Our cottage is foremost a homey place and therefore a true family accommodation. Once back home again you'll feel a longing to return to these splendid surroundings and now and again beautifully blooming farmland. This largely undiscovered part of Groningen has so much more to offer than most people know and is waiting for you to explore! 
Opening times
https://www.deoldestoeve.nl/
Attributes
Location
Peaceful location

Yes

On the beach/sea

Yes

In/near walking areas

Yes

Beautiful location

Yes

Outside the centre

Yes

Countryside location

Yes

Unusual building

Yes

Working farm

Yes

Distance to train station:

8 km

Distance from beach:

10 km

Distance from motorway:

8 km

Distance from public transport:

8 km
Accommodation
Type of building:

Farm

Type of accommodation:

Holiday house

Situation:

Detached

Character/furnishing of accommodation:

Luxury, Authentic, Very comfortable
Overnight accommodation
Single rooms:

-5

Double beds:

2

Double rooms with separate beds:

5

Triple/quad rooms:

1

6-person rooms:

0

8-person rooms:

0

Bed linen:

For hire

Single beds:

16

Double rooms:

1
TV, audio, video & Internet
Stereo system

Yes

Television in accommodation

Yes

Radio

Yes

DVD player/recorder

Yes
Pets
Capacity
Maximum group size:

20

Number of beds:

20

Number of rooms:

7
Facilities (Group Accommodation)
Reviews
Read the experiences of other visitors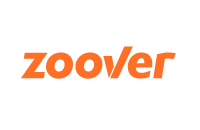 Curious what others thought of this location? Read the experiences of previous guests.
View all reviews on zoover