Get those wheels turning and let the wind blow through your hair – Eemsdelta is perfect for great bike rides. Explore the Dollard area, cross the water by ferry and see the stars of the Hoogeland. Eemsdelta is just the ideal size for amazing trips. 
Always a tailwind
The train track runs through Eemsdelta like an artery. That makes it possible to explore Eemsdelta on a bicycle almost always with the wind in your back. And if you have a headwind, just hop on the train. If you travel from Groningen to Delfzijl (or vice versa), you can even take your bike on the train.
Read More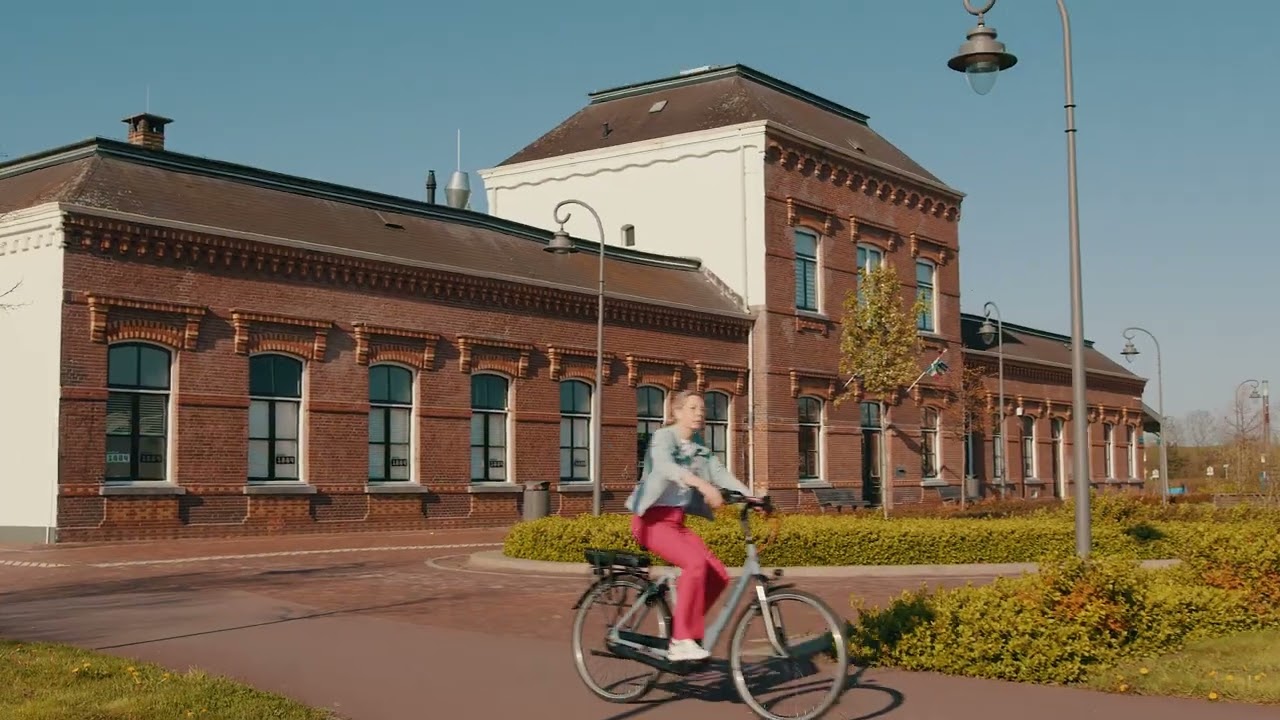 Dollard route
The German-Dutch bicycle ride across the International Dollard Route traverses a vast polder landscape. Ring canals and waters – of vital importance to the inhabitants – cut right through the area. Measuring about 300 kilometres, this cycling route provides plenty of time and space to take in the special and beautiful flora and fauna.
Read more
Ditzum bicycle ferry
This handy bicycle connection was created for cyclists to cross the arm of the sea around the Dollard. From May through September, the 'Dollard' passenger ship operates between Ditzum, Emden and Delfzijl three days a week. Passengers can bring their bicycle on the ferry to explore the other side of the Dollard area. A welcome change to a bridge. 
Read more
Sterren op het Hoogeland Arrangement
'Sterren op het Hoogeland' – Stars on the Highland – is a three-day bicycle package. Set out with a map and audio fragments that introduce three stars of the Hoogeland: artists Henk Helmantel and Francine Schrikkema, and visual artist Jaap van Meeuwen. A journey filled with history and culture, right through the Groningen countryside. 
Read more
Fruit growing route
Those with a keen eye to land and crops will see that fruit growing is still – or again – popular in the former Fivelboezem. The fertile sea clay has retained its qualities and the soil here is perfect for growing apples, pears, plums and berries. Get on your bike and visit some of the local fruit growers. 
Read more