Craving a warm slice of poffert cake? You probably already have all the ingredients you need in the pantry: just pop it on the stove for two hours and then dig in! We highly recommend serving it with a generous slathering of butter and a sprinkling of sugar. Enjoy!​
Ingredients
500 grams flour
1 packet (15 grams) baking powder
3 eggs
½ litre whole milk
1 tablespoon white soft sugar (basterdsuiker)
A pinch of salt
150 grams raisins, steeped in warm water (optional: add a splash of rum)
Other options: one tart apple, peeled and cubed and/or seeds of one vanilla pod
Required baking equipment: poffert pan with lid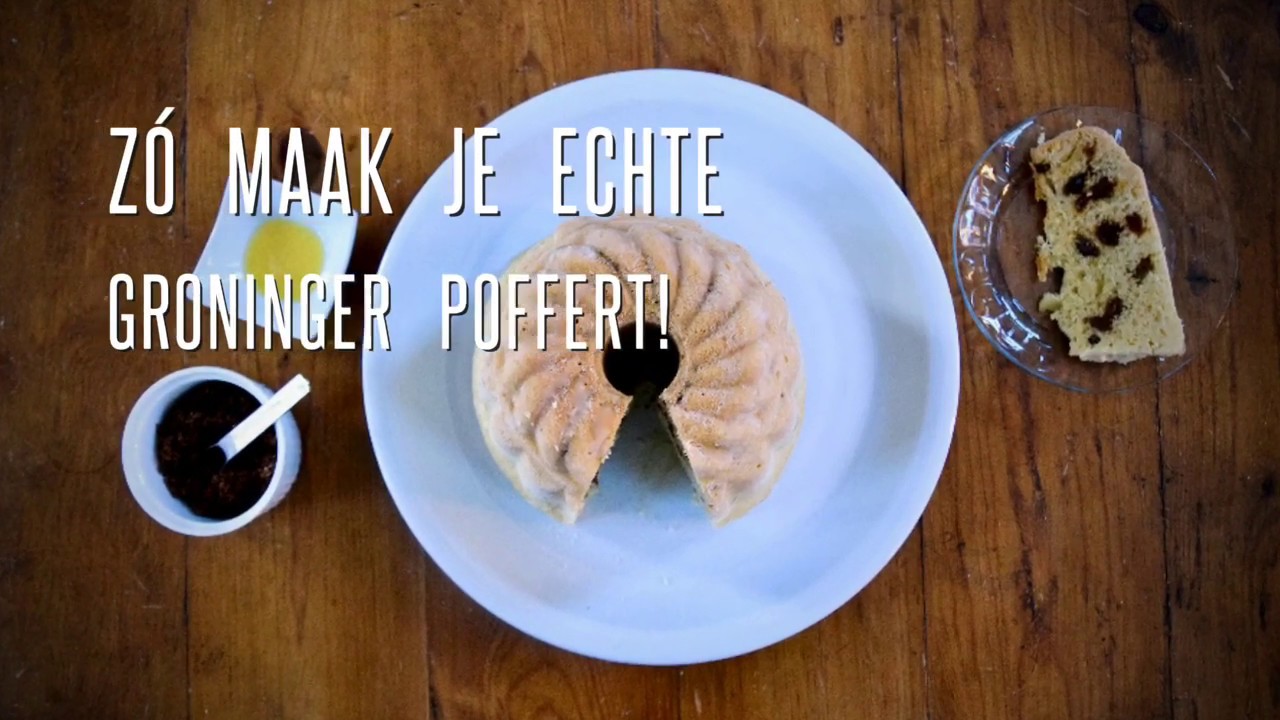 Place the flour and the baking powder in a large bowl and add the milk and eggs. Mix until it has a pancake batter-like consistency.
Stir in the sugar and raisins (and apple, if using).
Grease the poffert pan with butter and dust it with flour.
Pour the batter into the pan, put the lid on top and prepare an au bain marie: bring a large pot of water to a boil on the stove, and place the poffert pan in the water. Make sure that the poffert pan is at least 80 percent submerged. Lower the heat to a low boil, and leave the poffert (with the lid closed) to bake for two hours. Then, remove the poffert pan from the water. Let it cool for a while, and then tip it out onto a nice serving platter.

Serving suggestion: poffert is even tastier with some butter and a little bit of sugar.