If you just don't feel like going out (or are being encouraged to stay home), you can still get your Groningen snack fix with a homemade eierbal. If you have a little bit of time and patience, this treat is real crowd pleaser – and you probably already have all the ingredients you need in your pantry, so get cooking!
Ingredients (makes 4 eierballen)
65 grams wheat flour + 50 grams for breading
1 tsp. curry powder or other seasoning of choice*
1 tsp. mustard powder or other seasoning of choice*
Dried or fresh parsley
32 grams unsalted butter
250 ml herb or vegetable bouillon, chilled
4 medium eggs + 1 egg (beaten) for breading
50 grams breadcrumbs, store bought or homemade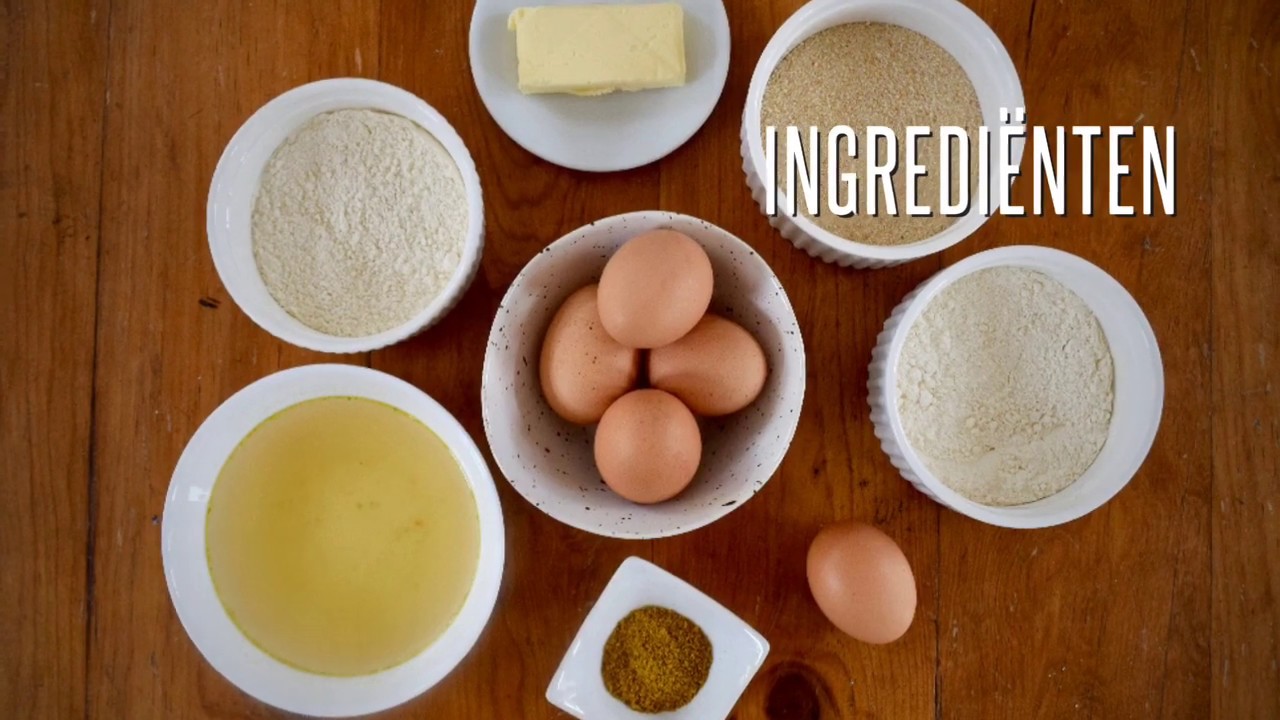 * The eierbal pictured above was made with a spice mix including chili, coriander, fenugreek, ginger, cinnamon, caraway seeds, cumin, cloves, nutmeg, pepper, allspice, turmeric and fennel.
For the roux
Sift the flour into a bowl and add the spices and parsley. Melt the butter in a saucepan. Once the butter starts bubbling, add the flour and spice mix to the pan. Heat the mixture over low heat for 3 minutes, stirring regularly to keep it from browning or burning.

Add the bouillon and bring to a boil, stirring constantly to prevent lumps from forming. Add salt and pepper to taste, then simmer over low heat for a couple of minutes. Spoon the roux into a bowl, then cover it and let it cool down to room temperature. Leave it to set for five hours in the refrigerator or an hour and a half in the freezer.
For the eggs

Boil the eggs for five minutes, then shock them in cold water and peel them. Dab the eggs dry with a paper towel.

Divide the roux into four equal portions of roughly 80 grams. Coat your palms in flour and form balls out of the roux, then flatten them out. Dust the eggs with flour and fold the roux around them evenly. Wrap the eggs in plastic wrap and let them set for 24 hours in the refrigerator.

Pour some flour onto a plate. Beat the remaining egg in a bowl. Place the breadcrumbs on a separate plate. Dip the eggs into the flour, then the egg, then the breadcrumbs in that order.
Frying

The eierballen are ready for frying! Heat the oil in a frying pan to 170 °C – take care that the oil doesn't get too hot, otherwise the egg will not be warm enough and the coating will burn. Fry the eierballen for about 5 minutes.

Please note: eierballen are best served immediately, but you can keep them in the fridge for up to two days. They tend to lose their flavor if kept any longer, and they are not suitable for freezing.