Have you ever experienced utter darkness to the extent that you were unable to distinguish between land and sky? Few places exist today where the Milky Way can be seen in a clear sky. The Dark Sky Park is one of those places in the Netherlands where nights actually get this dark. Explore the scenic area by yourself or take a guided tour with the forester. Choose your time of day – or preferably night – and let forester Jaap Kloosterhuis take you on a nocturnal tour with the lights out.​
VIDEO: Chatting with forester Jaap
If you think the Lauwersmeer area is asleep and inactive during nighttime, think again, because this area actually has a very lively nightlife! The Dark Sky Park is an area with real darkness that is maintained. Visitors are very welcome to sample its utter darkness. It's almost hard to believe that this is even possible in the Netherlands – a country with the highest rates of light pollution in the world.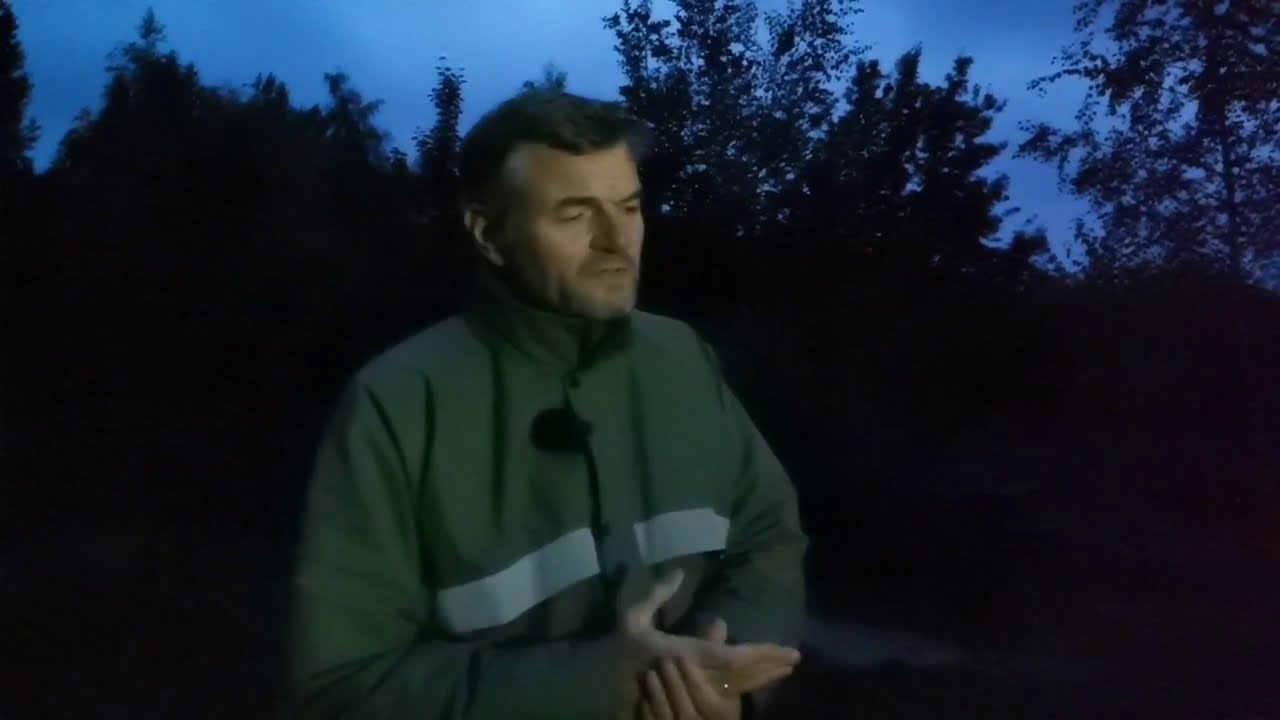 So dark you can see everything
Once your eyes have adapted to the darkness, you'll be surprised at what you can see. It takes your eyes about 20 minutes before they are fully accustomed to the darkness. Once they are, you will see more and more. 'Don't check your telephone and keep your flashlight off, or your eyes will have to start all over', says Jaap as he disappears deeper and deeper into the pitch-black woodlands.
An audio tour under the starry sky
Jaap suddenly stops at a clearing. 'From here, I can point out various constellations if the sky is clear', he says. Promising as this sounds, as soon as we look up, we know that this is not in the cards. And since the use of flashlights is not permitted, spotting nocturnal animals will also be difficult. 'But even if you can't see much, you will hear much more.' True, there's the geese flying over. The sounds of cattle grazing. 'The night sounds are nothing like daytime sounds. I can honestly understand why people started believing in ghosts. The area is filled with sounds you can't put a name to and people's imaginations would start to run wild. If you're out in the dark, the sound of a shrieking fox can easily be mistaken for a wicked monster.'
Nocturnal artificial light can affect the life cycle and behaviour of animals in several ways. 'Our focus is on reducing the amount of artificial light used. Although artificial light may be handy, it should not be used more than is necessary. We have quite a long way to go yet; as long as people associate dark with scary, they will not be very inclined to reduce their use of artificial light. We hope that this message will echo in political circles to emphasise the value of darkness.' If you would like to contribute to a dark environment, turn the exterior lighting around your house downwards so it does not illuminate the area around.
The best period for a walk through the Dark Sky Park is in autumn, when it gets dark reasonably early and temperatures are still moderate. The rest is up to good old-fashioned luck. Sure, the best weather is clear weather, so the moon and stars show up clearly. If you have plans to visit the area, you can download the new night map for a lovely walk under the stars. It indicates the location of sky platforms, panoramic views and observation towers, all places that will make a view of the stars even easier and better. The map also includes interesting facts about nights in the Dark Sky Park and the constellations that can be seen in the various seasons. If you prefer company on your tour, check out the star excursions or full moon excursions the Forestry Commission holds various times a year. Refer to the Nationaal Park calendar to keep posted.