Savour the flavour of Groningen at home with this delicious recipe for traditional Groninger mustard soup. The secret ingredient? A heaping helping of love - and at least two tablespoons of authentic Groninger mustard from Abraham's Mustard Factory in Eenrum. Get creative with garnishes: you can top this soup off with shrimp, smoked salmon or thinly sliced Groninger sausage, or keep it simple and just serve it with a thick slice of rustic bread and a slice of Dutch cheese. Sounds pretty mouth-watering, right? Get to it!​
Ingredients (for 4 people)
50 grams butter
50 grams flour (sifted) 
1 litre vegetable bouillon, chilled
2 tablespoons of Abraham's Groninger Mustard (order it online)
125 ml cream
Serving suggestion: garnish your bowl of soup with leeks, crispy bacon, smoked salmon, shrimp or Groninger worst.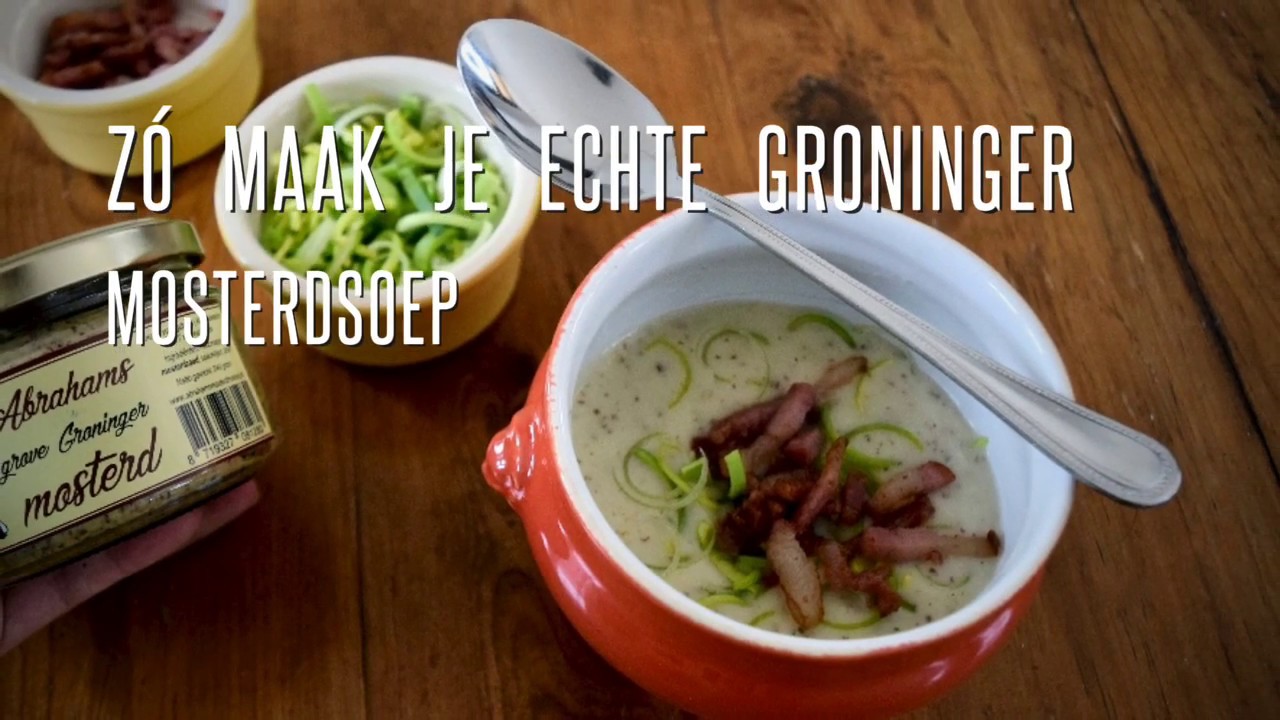 Using a large pan, melt the butter, then add the sifted flour. Let the mixture simmer over low heat for about 10 minutes, stirring regularly to keep it from browning.

While stirring, carefully pour the chilled bouillon into the pan. Continue stirring until the consistency is even, then allow the mixture to thicken over low heat (approximately 10 minutes).

Add two tablespoons of Groninger mustard (or more, if you like it spicy). Finally, add the cream and stir well. Serve your soup with crispy bacon and leeks.

Bon appetite!